SHOPPING STREET OF UBUD
May 2014 Indonesia – Bali – Ubud.
Ubud is a town center in Bali, an ideal gateway to the many places of attraction in the Northern part of the island.
ART GALLERY TOWN
The whole of this street in Ubud is like an Art gallery, that's how I feel, it's rustic, slow and mellow, the shops, roof, crafts, houses.. one could immediately immerse in its unique cultural flavor, that of the Balinese.
I like the wall on the right with that signboard at the top, the solid panel below the glass display, the atmosphere of the dark side, finally the slow walking guy, completes the image.
Taken on May 18, 2014 - Ubud - Bali - Indonesia
Strolling down on the left side of the street, stroll back up on the right...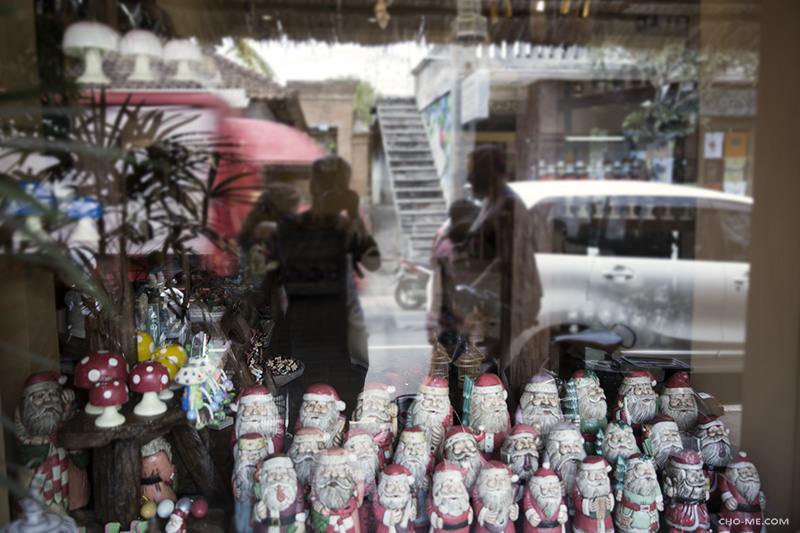 ORNAMENTS AND CUPS OF SANTA CLAUS
I saw myself in the reflection and many things happened right behind me, people walking, the red truck passes by, I didn't notice there's a stair at the opposite of the road.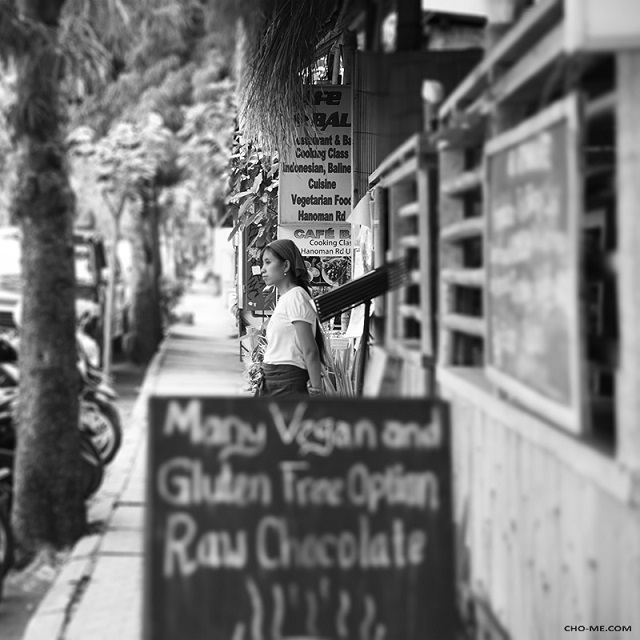 Vegan's delight, and so am I, the waitress didn't mind that I took quite a while to focus and take this image right.
FROM ALLEY TO ALLEY
Divided into two alleys, this one turns out to be unique on this street.
Common to see these connecting paths leading deep into many residential houses, some converted to Villas (Motel / Guesthouse) facing their own private paddy fields.
LIFE-SIZE STATUES
Many houses have these life-size stone statues outside their garden or doorway, this is one shop that sells them.
LIKE !!
Pacing around and gazing for a long while, she certainly found something she likes
Writing on Monkey Forest in Ubud in the work, stay tuned by subscribing to CHO-ME's Monthly Newsletter below
Thank you for visiting
SHOPPING STREET OF UBUD
…